Tassels are some of the hottest accessories on the market right now. Use them for jewelry designs, on purses, clothing, keychains, home decor, ornaments and more!
The Boho look is so popular right now and what is more boho than a tassel! 
They can be simple or ornate. They can be made from all kinds of materials such as ribbon, leather, chain, paper - really anything! 
This DIY tutorial will show you how to make a simple tassel using silk embroidery thread. Once you learn the basics, you can graduate to making more complicated and ornate designs. 
I like using embroidery thread for practice because it's cheap and easy to work with. You can purchase small skeins of embroidery thread at Walmart or any craft store. I recommend buying several so you have plenty of practice supplies. You can buy a multi-pack of 36 skeins for under 5 bucks at Walmart.
  SUPPLIES: 
Silk embroidery thread
Scissors
Ruler
Thick cardboard stock cut to the length you want your tassel - mine is 2 inches
Jump ring - I used an 8mm size
Two pairs of chain or flat nose pliers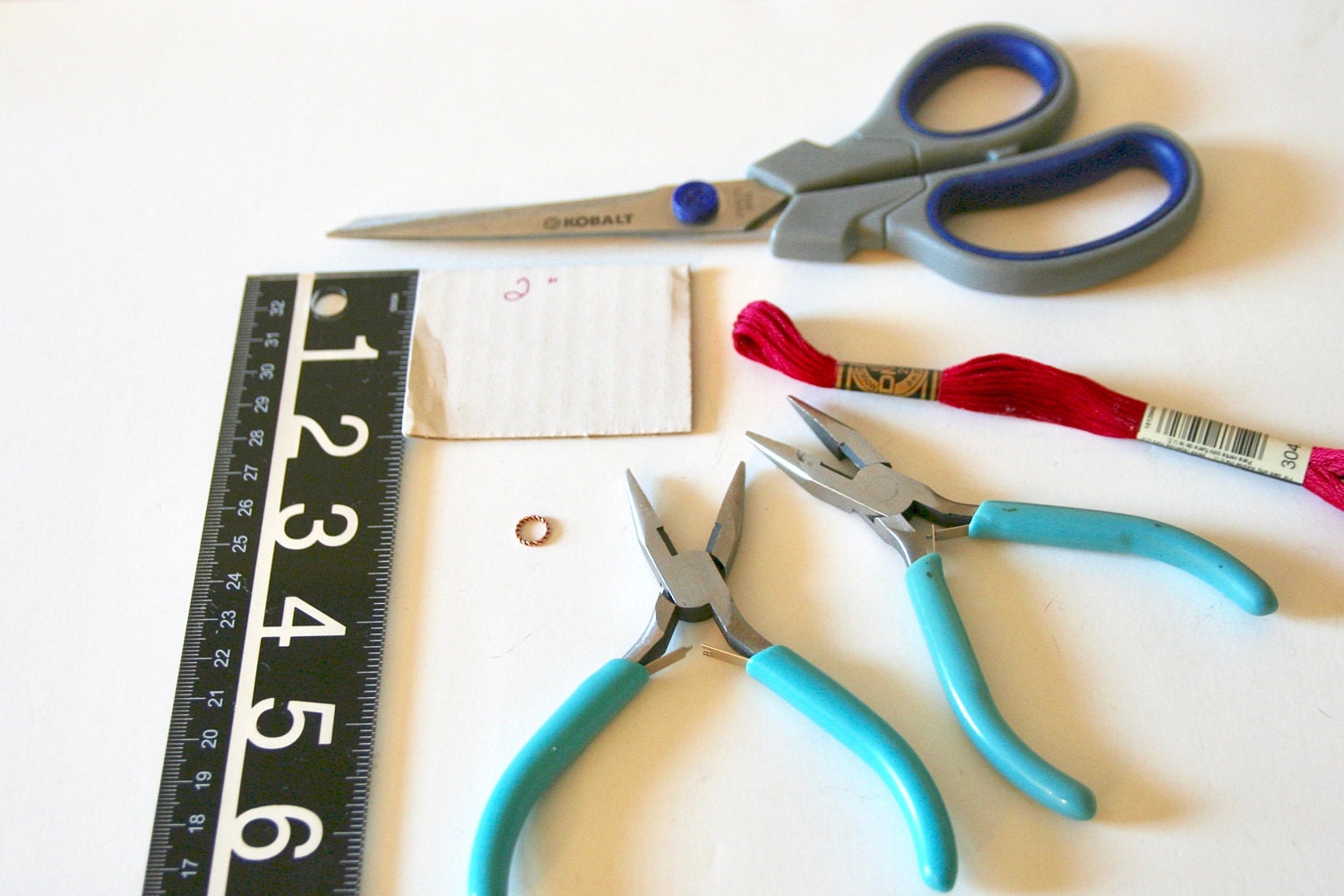 INSTRUCTIONS:
Wind your thread around your piece of cardboard about 50 times - the more wraps you make the thicker and plumper your tassel will be. I like a nice plump tassel.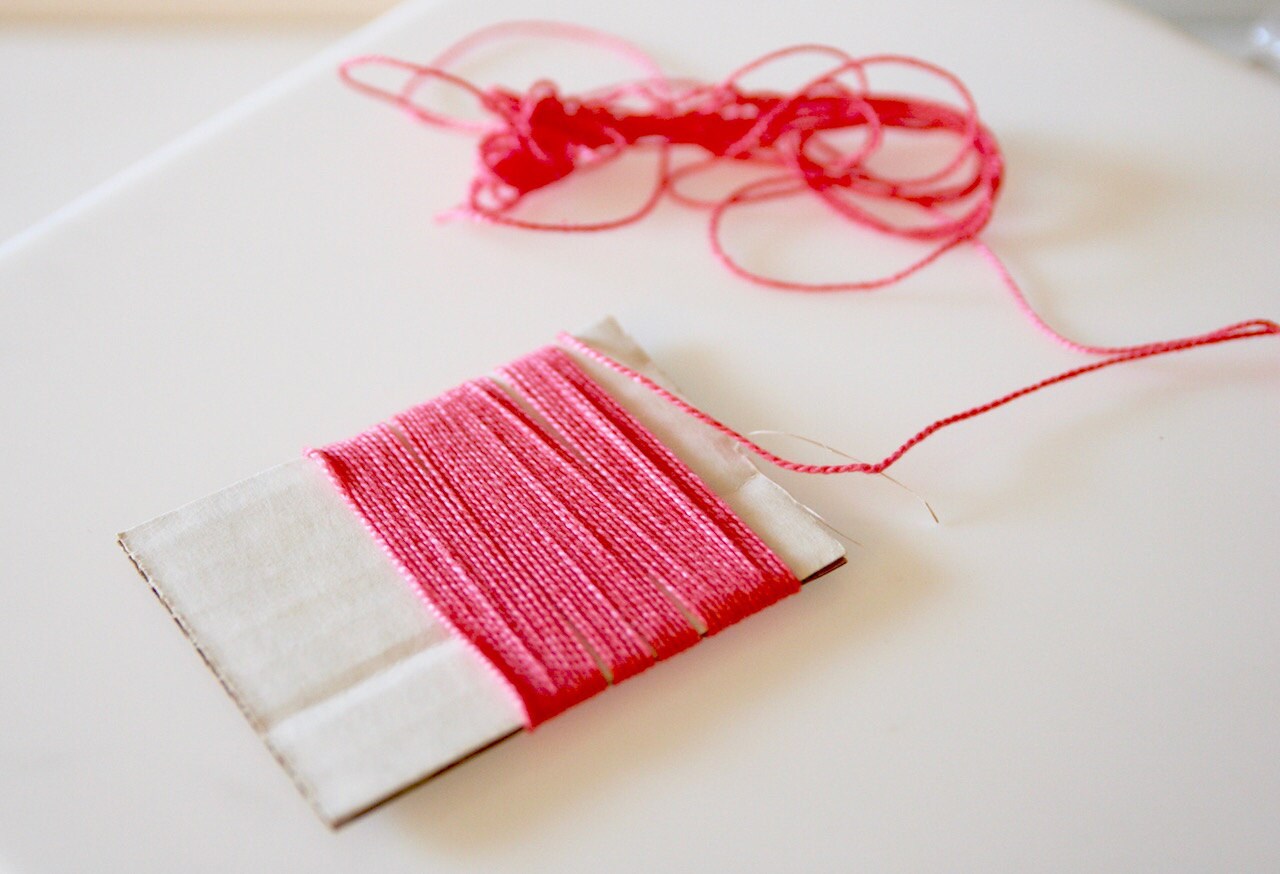 Slide your wrapped thread off the cardboard. Then use your pliers to place the jump ring at the top of the wrapped thread.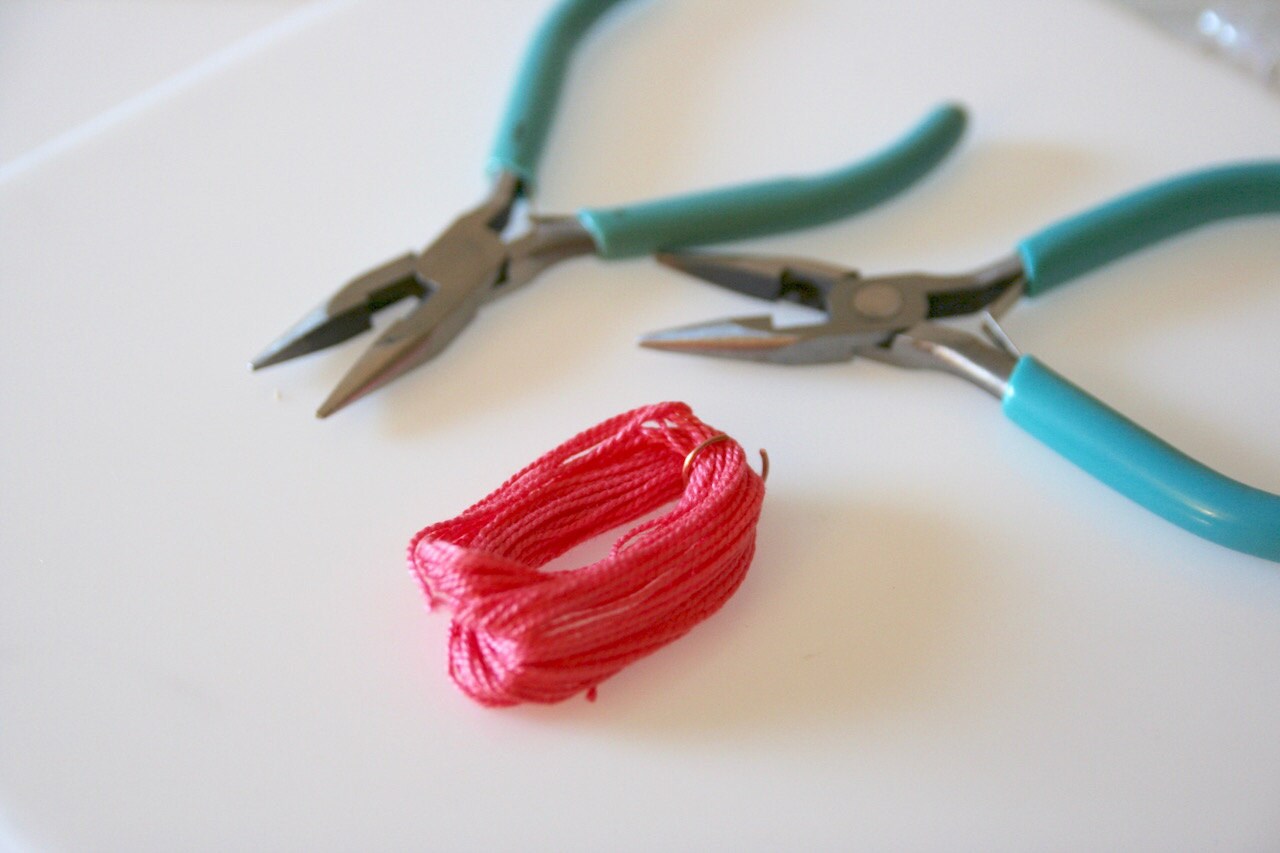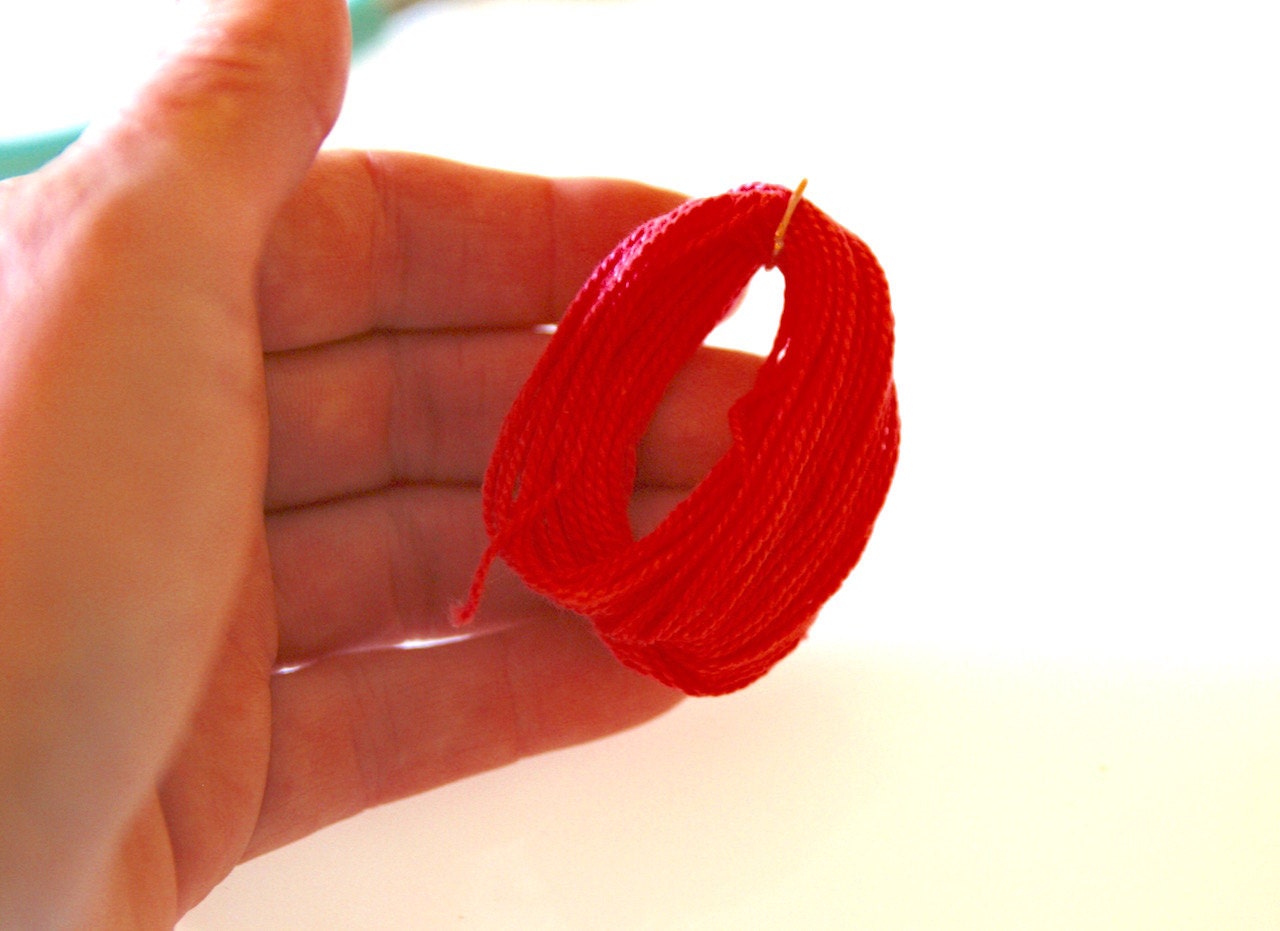 Cut a piece of thread off about 12 inches long. I used matching thread but you could use a contrasting color. Some people use a gold or silver metallic thread.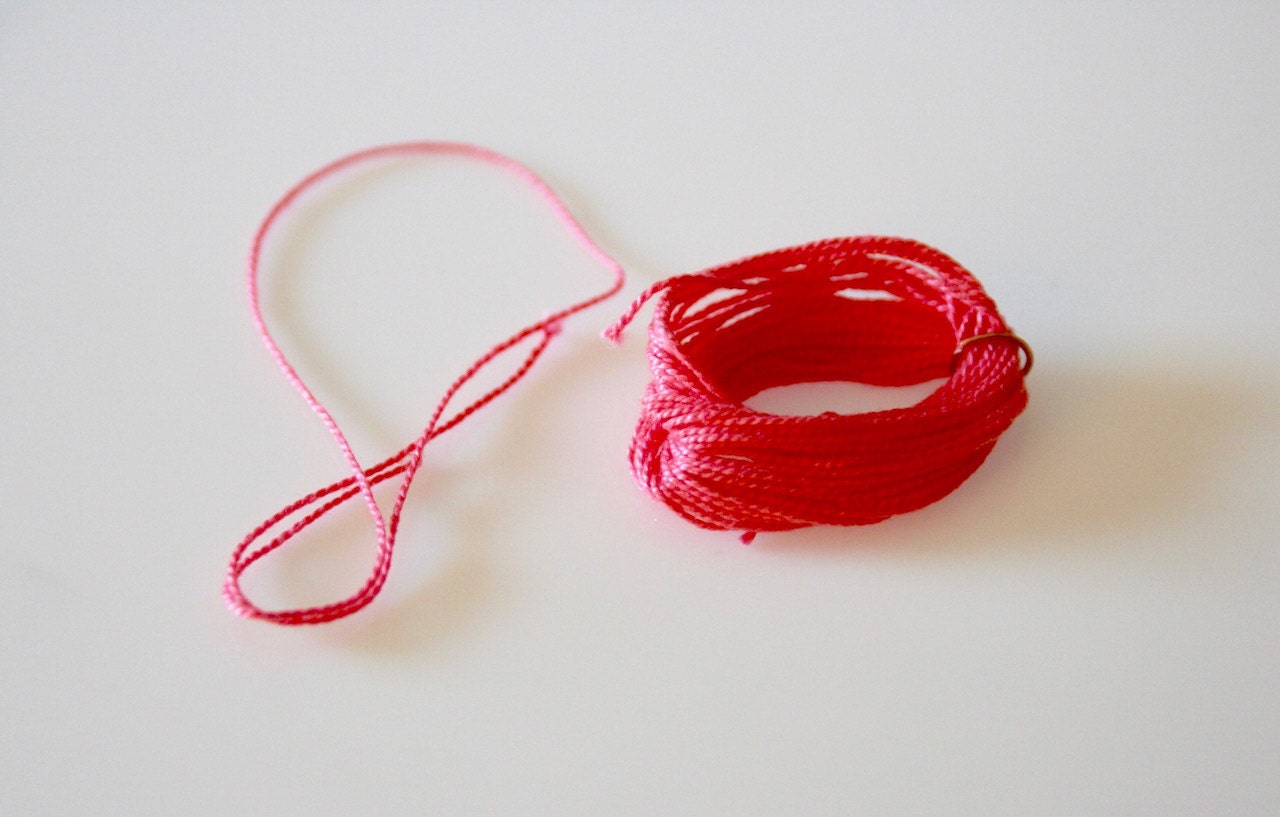 Bunch up the looped thread and use the 12 inch piece of thread to tie a knot around it near the top just below the jump ring.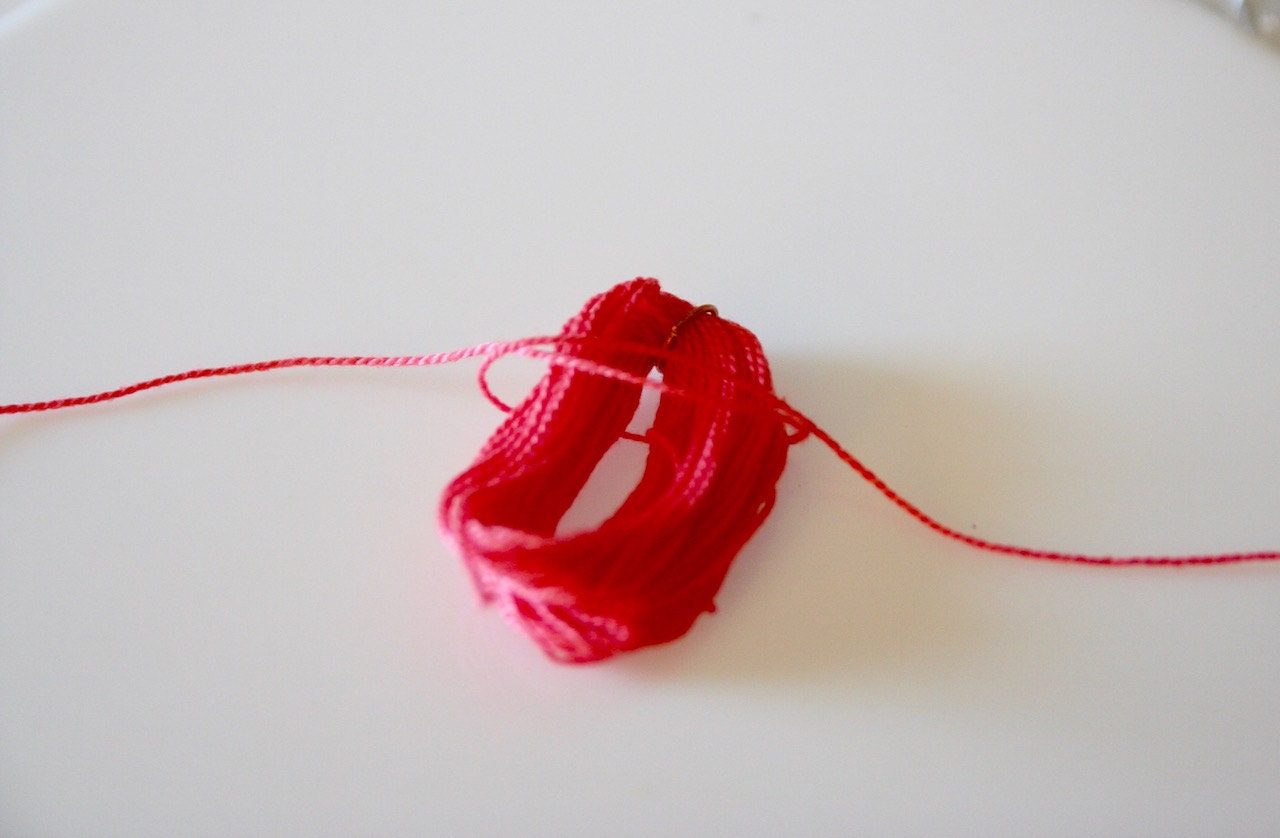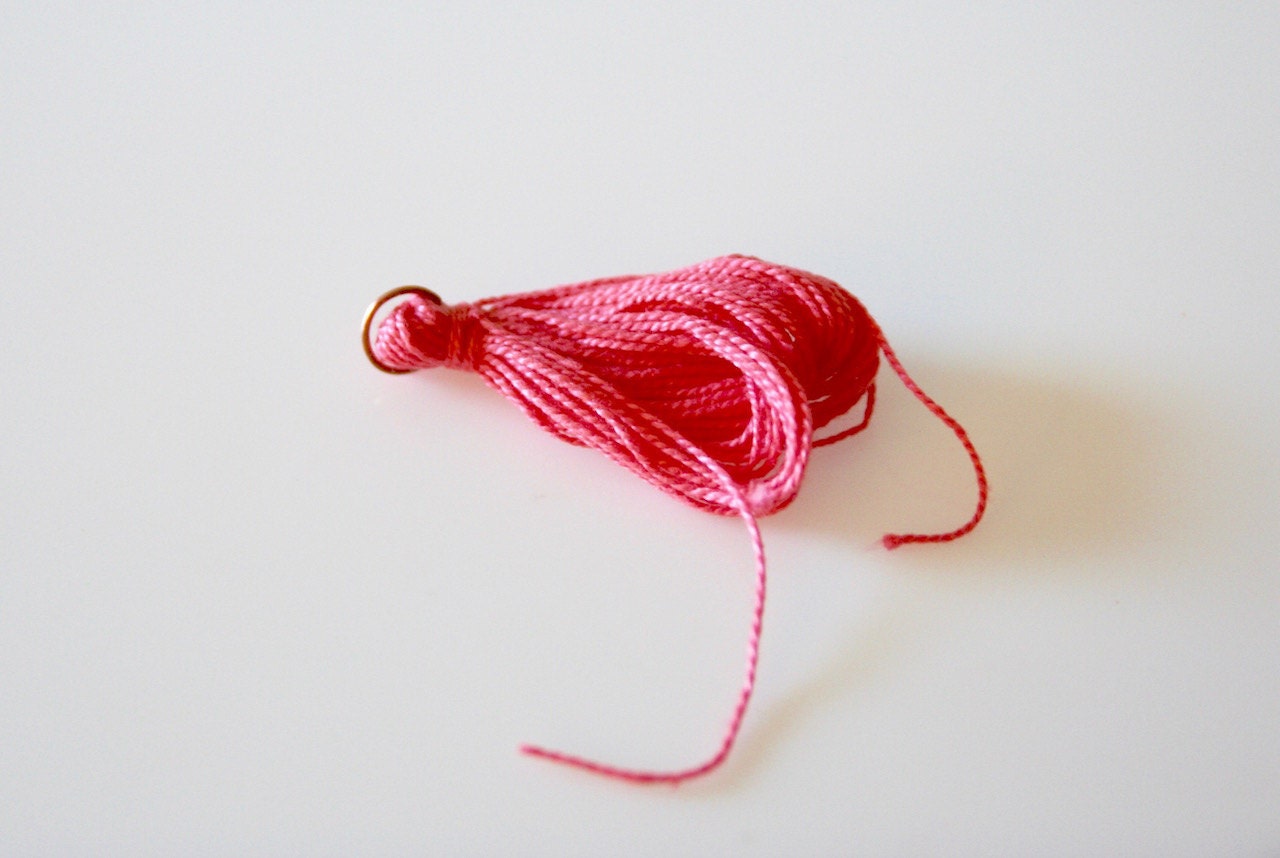 Place your scissors through the bottom of the looped thread and cut through it. Then cut any straggling pieces of thread to even it up.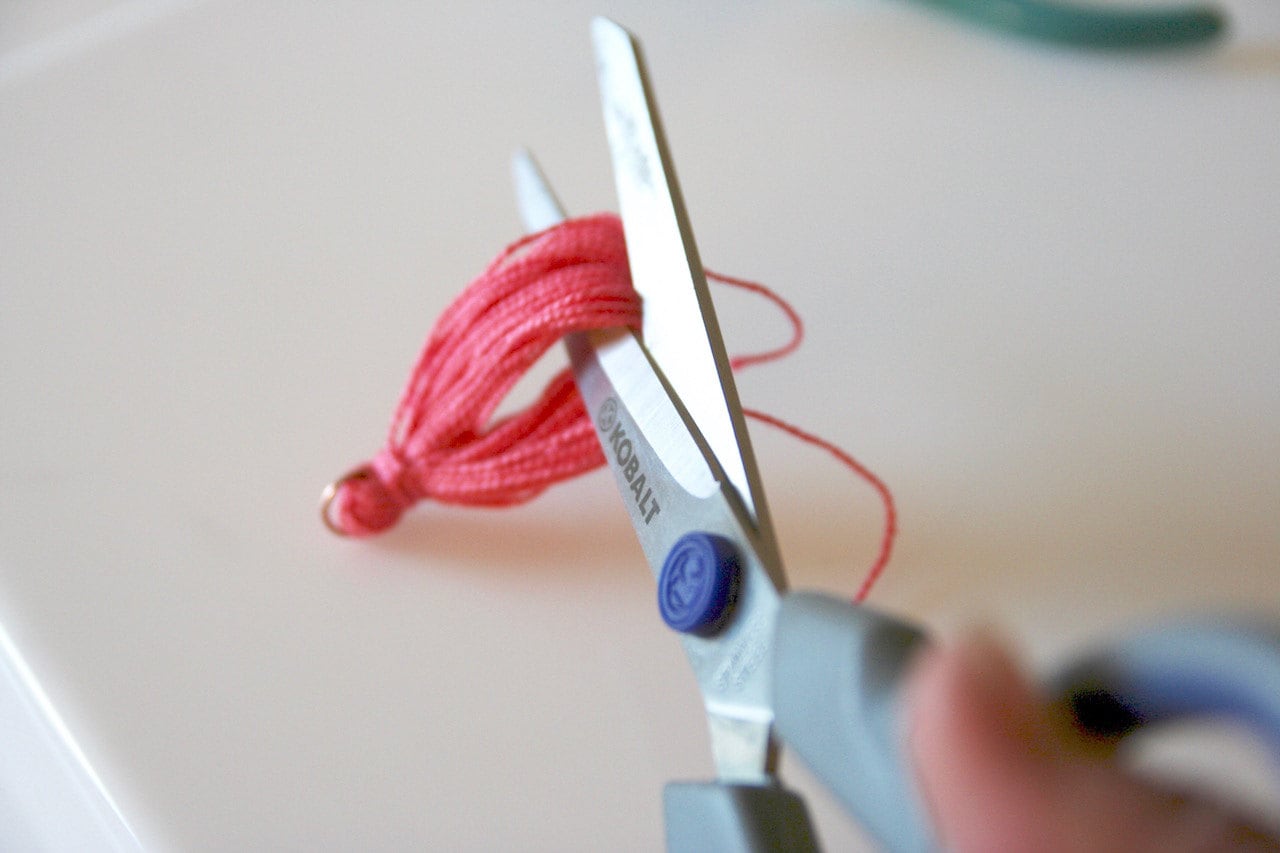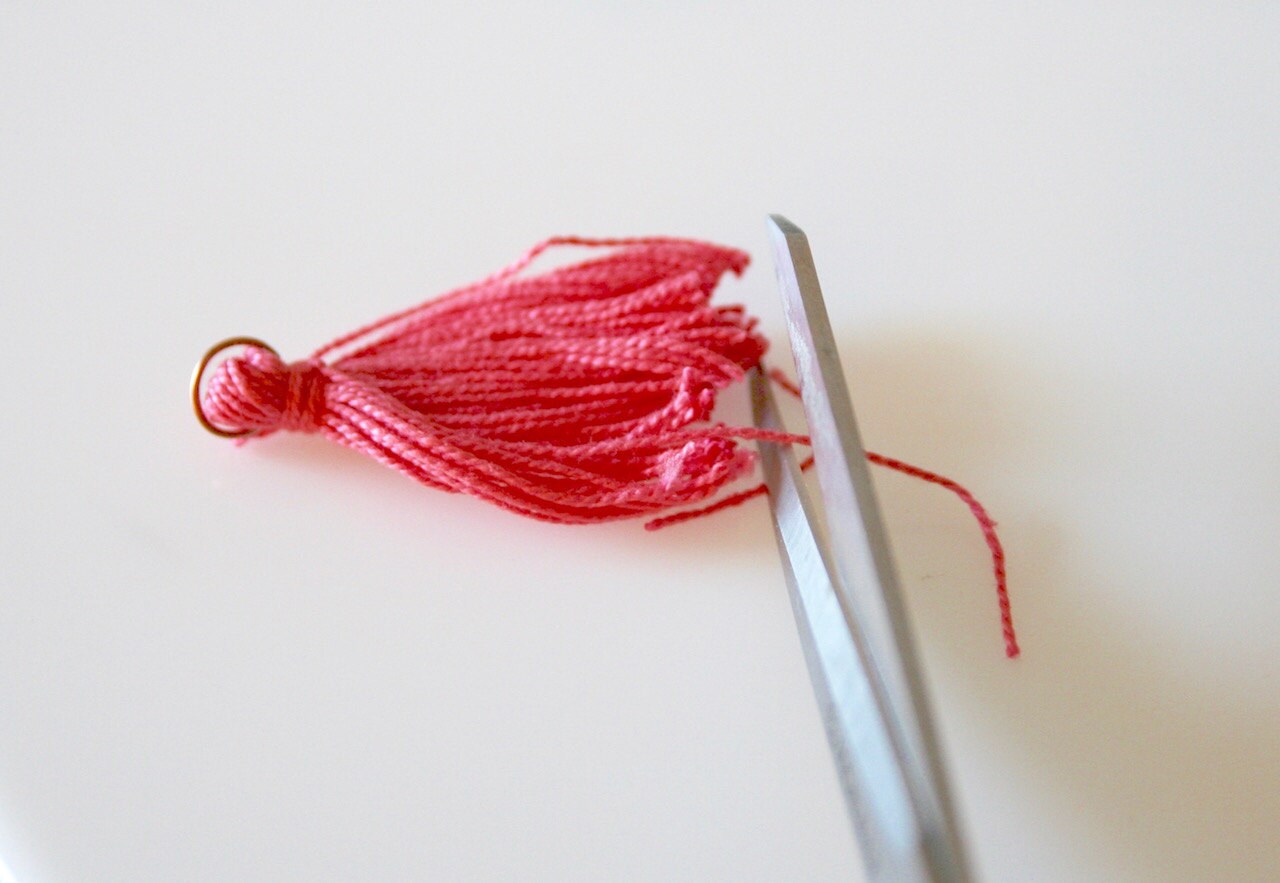 And Voila - here's your finished tassel!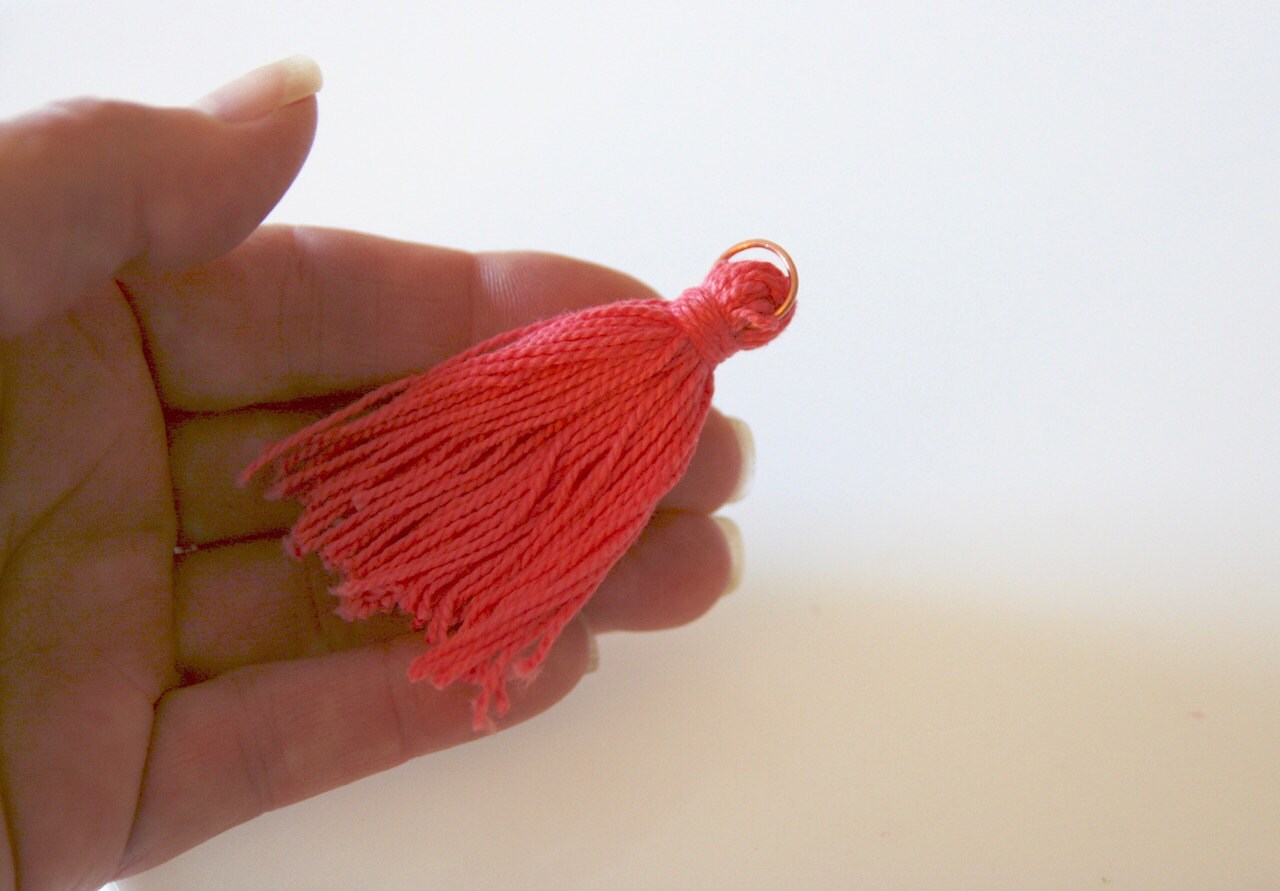 Now just find a project to add your tassel to. I placed this one on a keychain: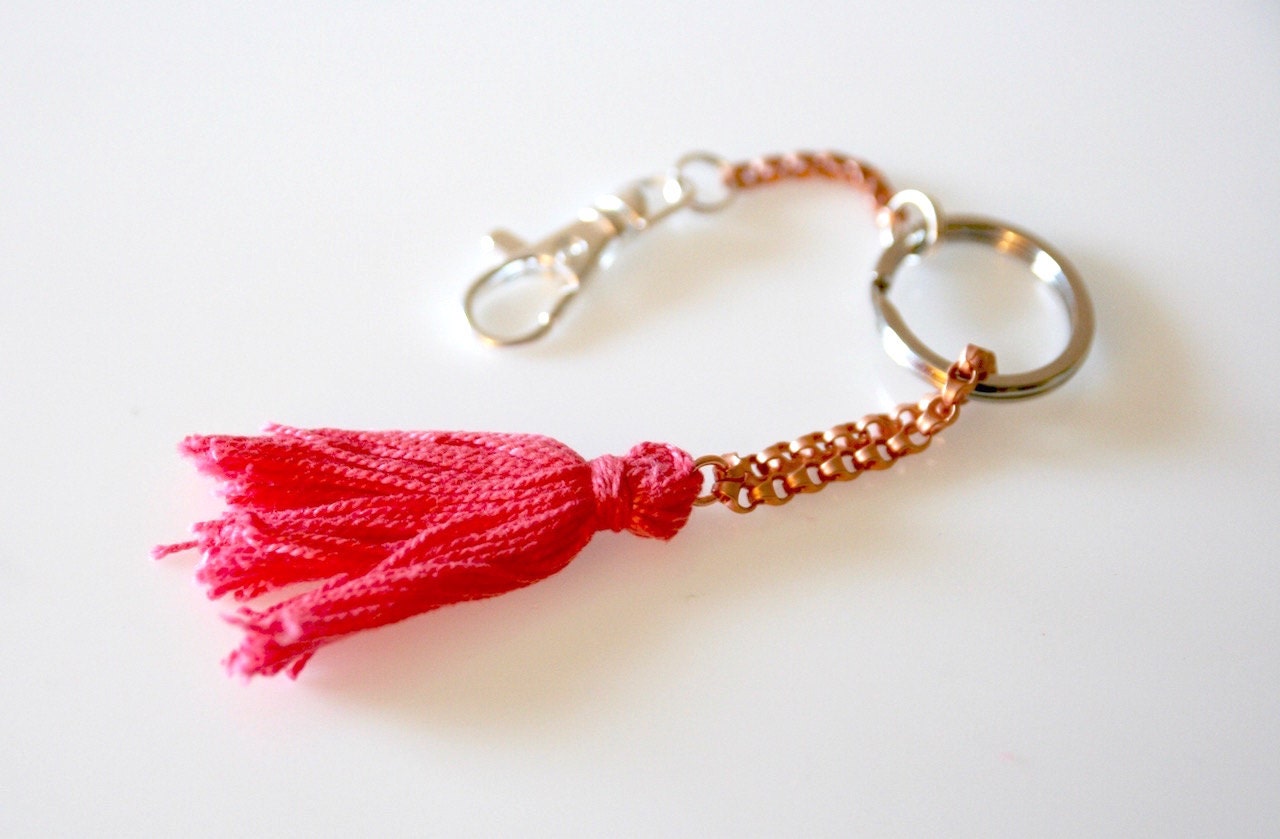 Here are some pictures showing other styles of tassels I have made:
Acrylic Yarn Tassel with Loop: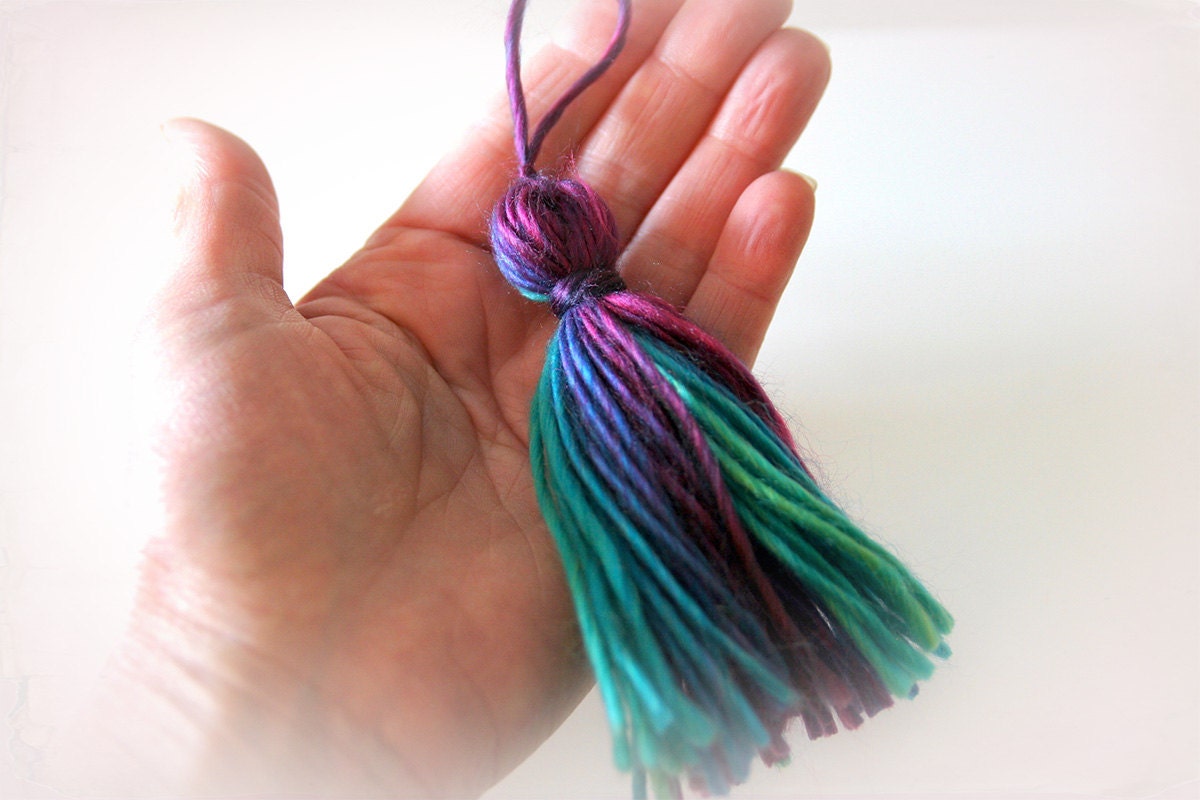 Ornate Beaded Sari Silk Ribbon Tassel: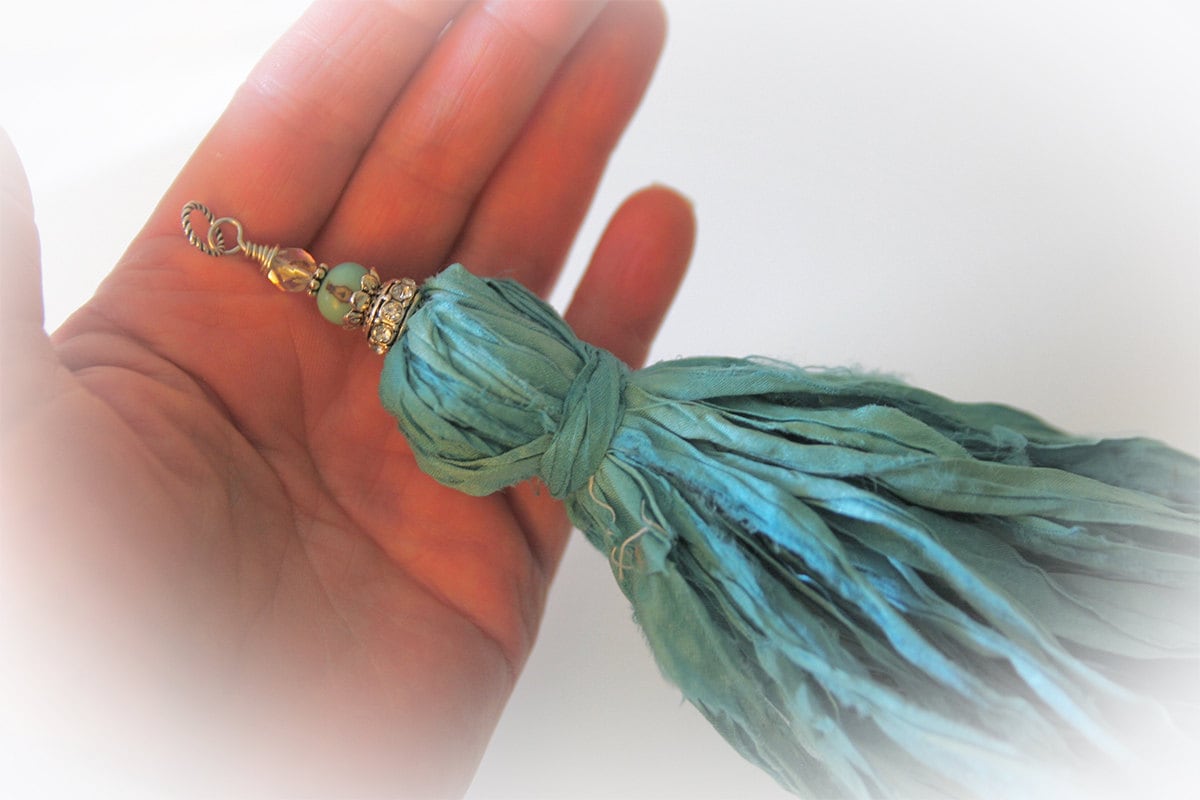 Beaded Silk Ribbon Tassel: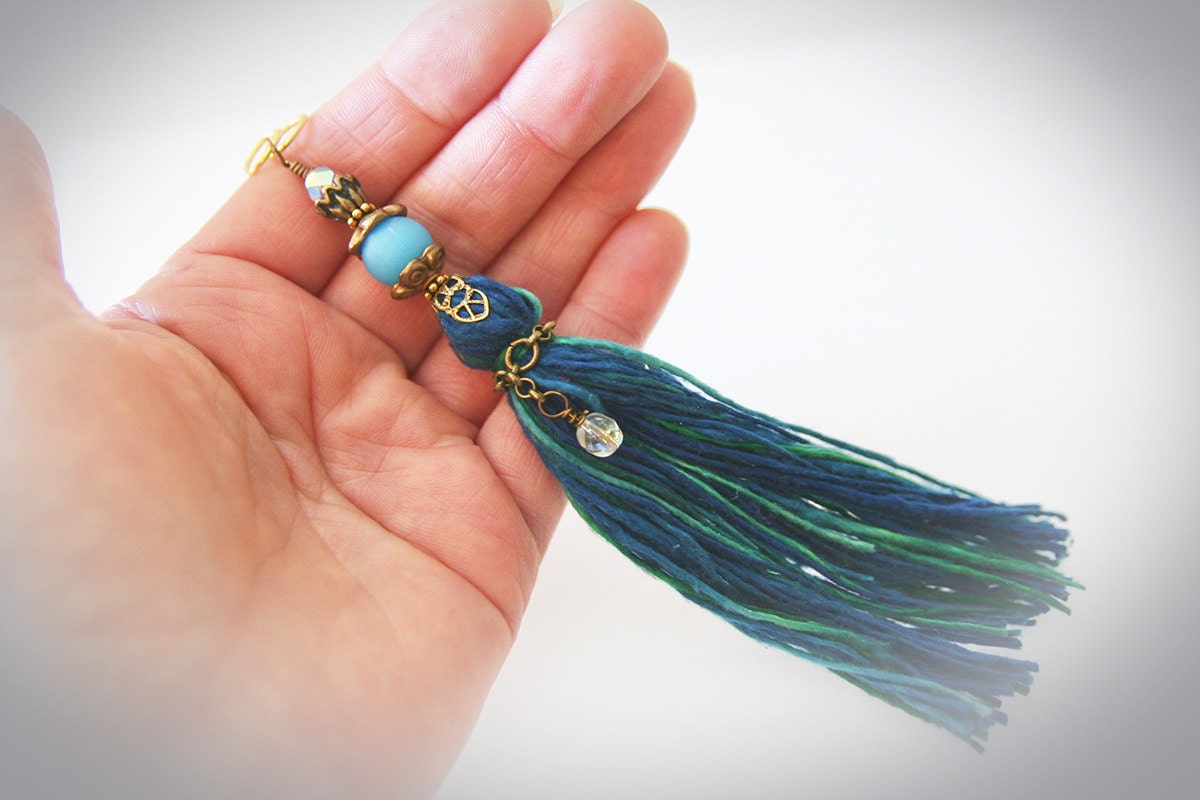 Beaded Angel Tassel: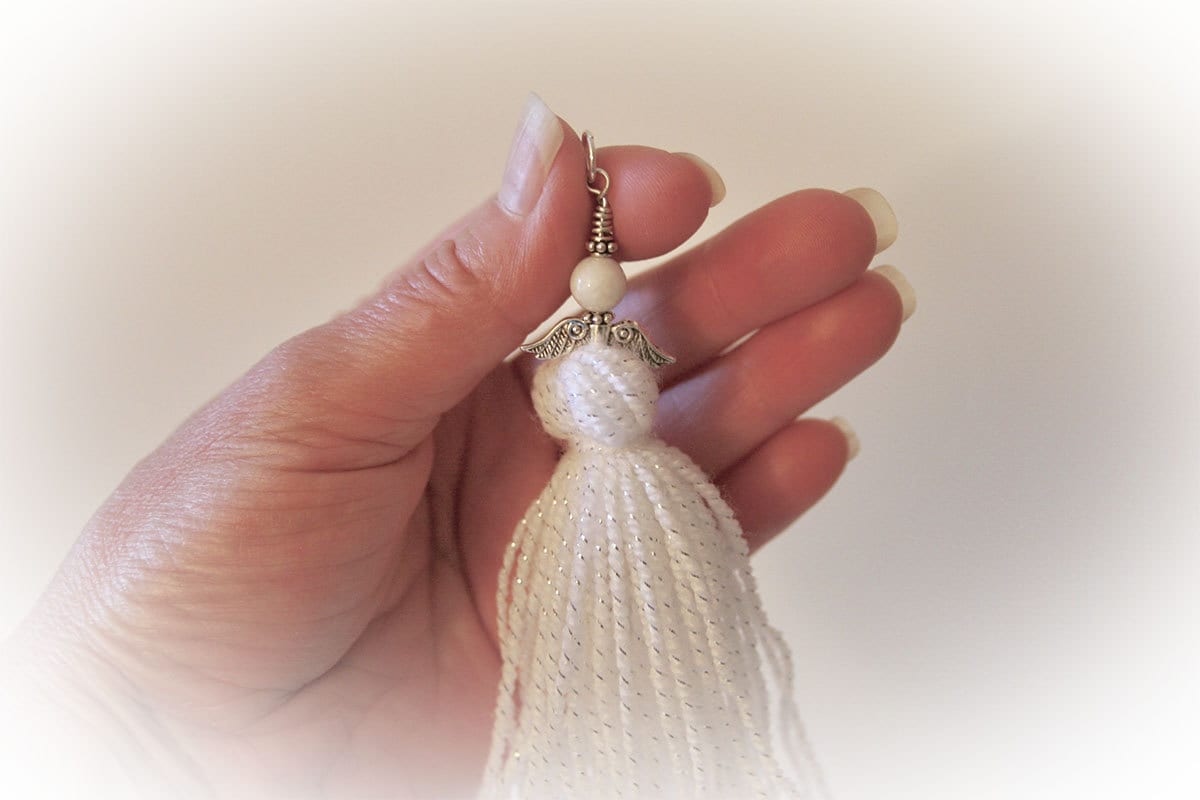 I use tassels in lots of my jewelry and accessory designs. Be sure to check out my entire Tassel Jewelry Collection here!
I also sell some handmade tassels ready to use in your next jewelry or crafting project - check them out here!
I would love to hear from you - questions and comments are welcome! Also send me some pics of your own DIY tassels - I would love to share them here!